2021 TOP TRENDS
Are you yearning for change in 2021? With masks and Zoom, your best self-expression is your crowning glory - HAIR! Good hair makes you feel good, and feeling good contributes to your overall health. So, with the unyielding year of 2020 behind us, it's time for FRESH HAIR! We've seen the regrowth, the home hair projects, and the ones who patiently waited, so to help inspire your new hair journey for 2021 we're sharing some of the hottest new hair trends for 2021.
2021 TOP TRENDS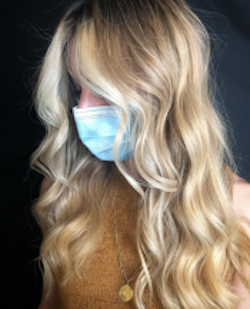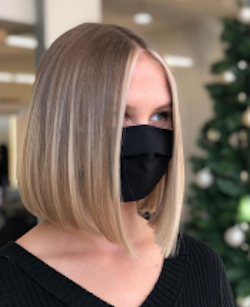 @ajaonyourmane                                      @allisonlouisebeauty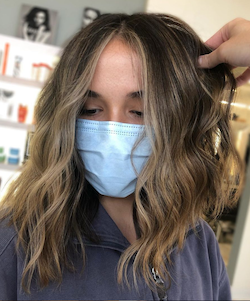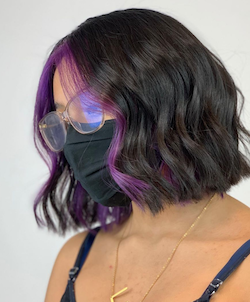 @allisonlouisebeauty                               @karinaohair
1. The Money Piece
 
Across all ages, the money piece is the most-in-demand trend. It can be bold or subtle, but it's that perfectly placed brighter piece that frames your face for a pop of brightness in just the right place. We're seeing it in natural hues, making it seem like you got that holiday getaway with sun-kissed hair around your face. And who didn't get caught up in TikTok for hours scrolling in 2020, which gave us the bolder inspo for vivid, bold money pieces? Either way, it's a fun way to try color if you haven't before.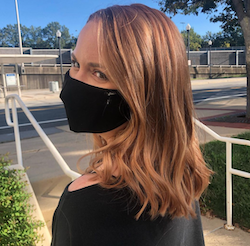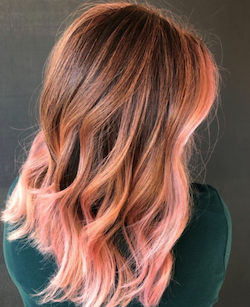 @oh4theloveofhairspray_                                           @stylebyraq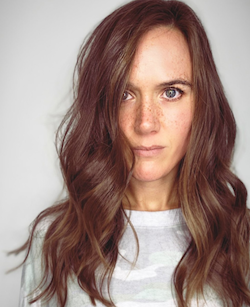 @sarahstylesz
2. Rouge to Blush
Less than 2% of the population is a natural redhead; it's a shade that turns heads. We are here for the variation in this color trend. If you're more of the pretty in pink type, go for pale pink ends, if the all over option won't work for you (which makes for a beautiful fade out, if it's an experimental whim). Ready for more of a commitment? We love that, try a deeper rouge or copper option to start 2021 with a bolder look; adding in violet can make this look work on those with a cooler undertone.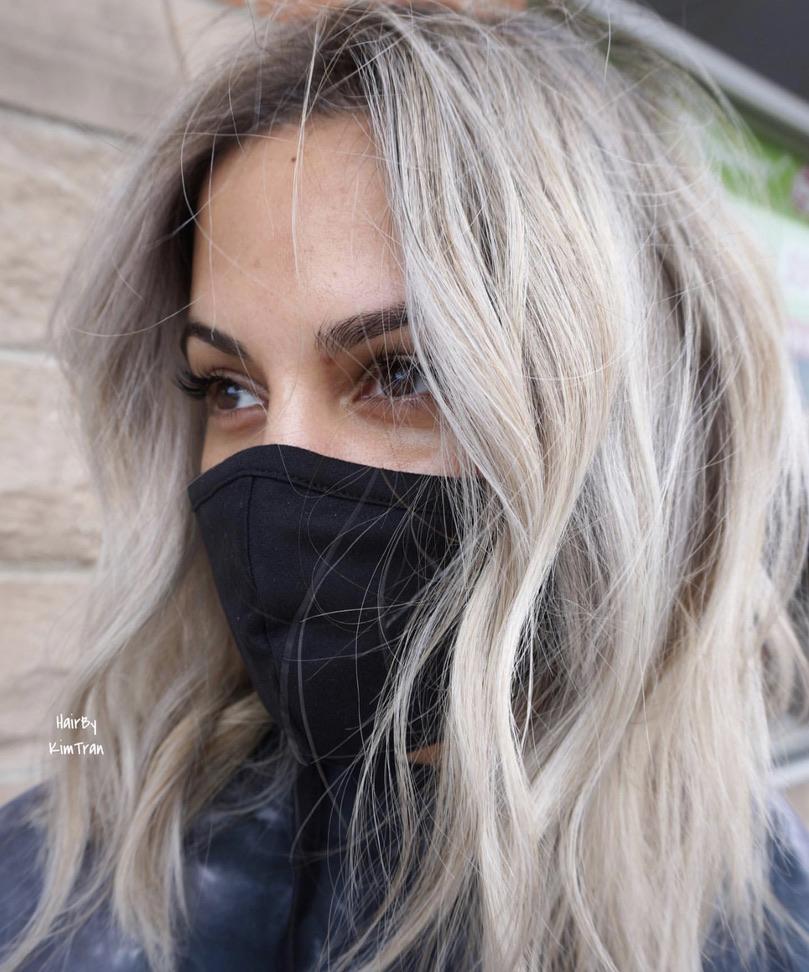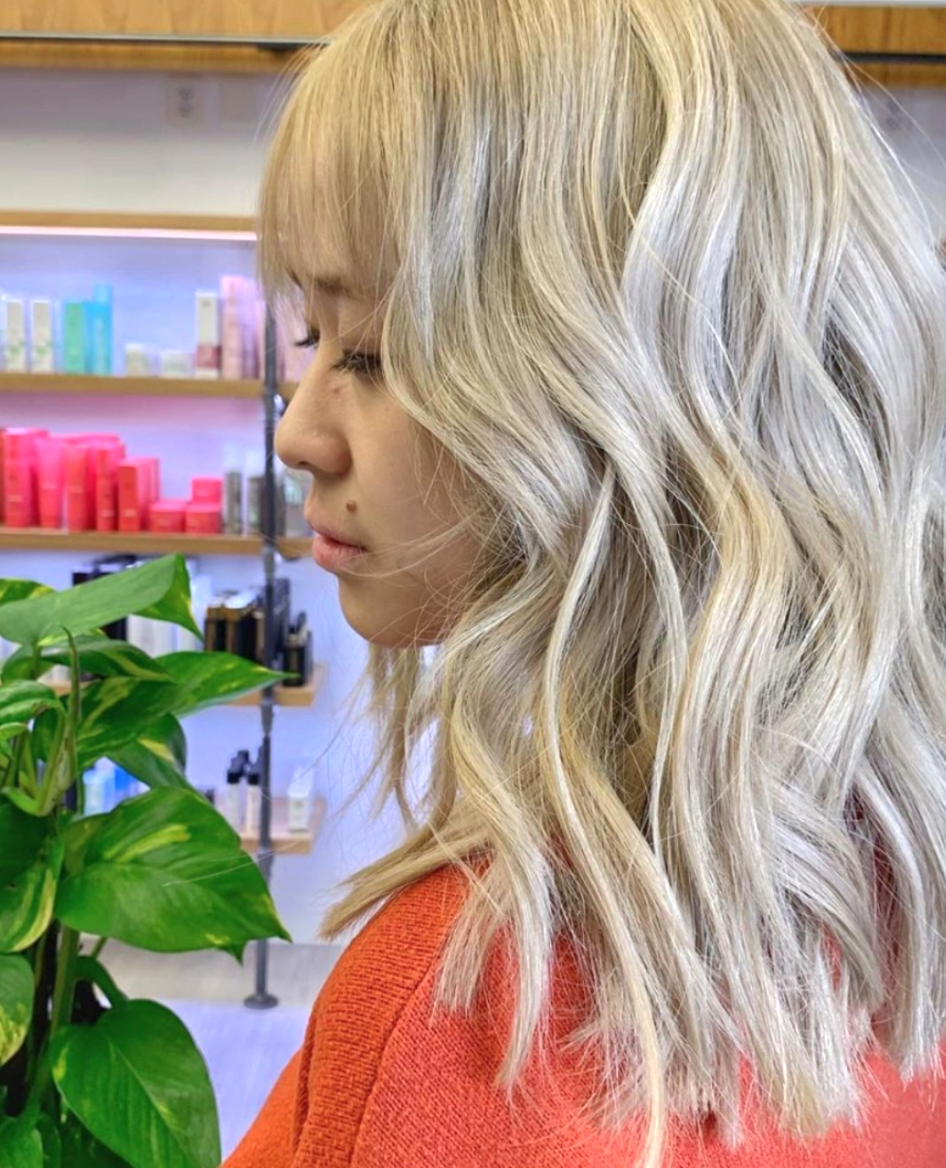 @hairbykimtran                                                          @hairby_shy_na
3. Cooler than Cool (Blondes)
It's winter, and you're ready to LET IT GOOOOO, you beautiful ice queen! But really, the coveted ice blonde is here again, so take a seat in your stylist's chair and prepare for "the talk" if this is the look you want. The naturally fair-haired will have the advantage on this one, not saying the darker-haired mavens can't rock blonde locks, but it'll take time and maybe a few visits to your stylist to achieve the perfect icy tones. We live for all our blondies and their hair goals, so we'll splash in some bond builders (Thanks, WellaHair!) and make those dreams a reality.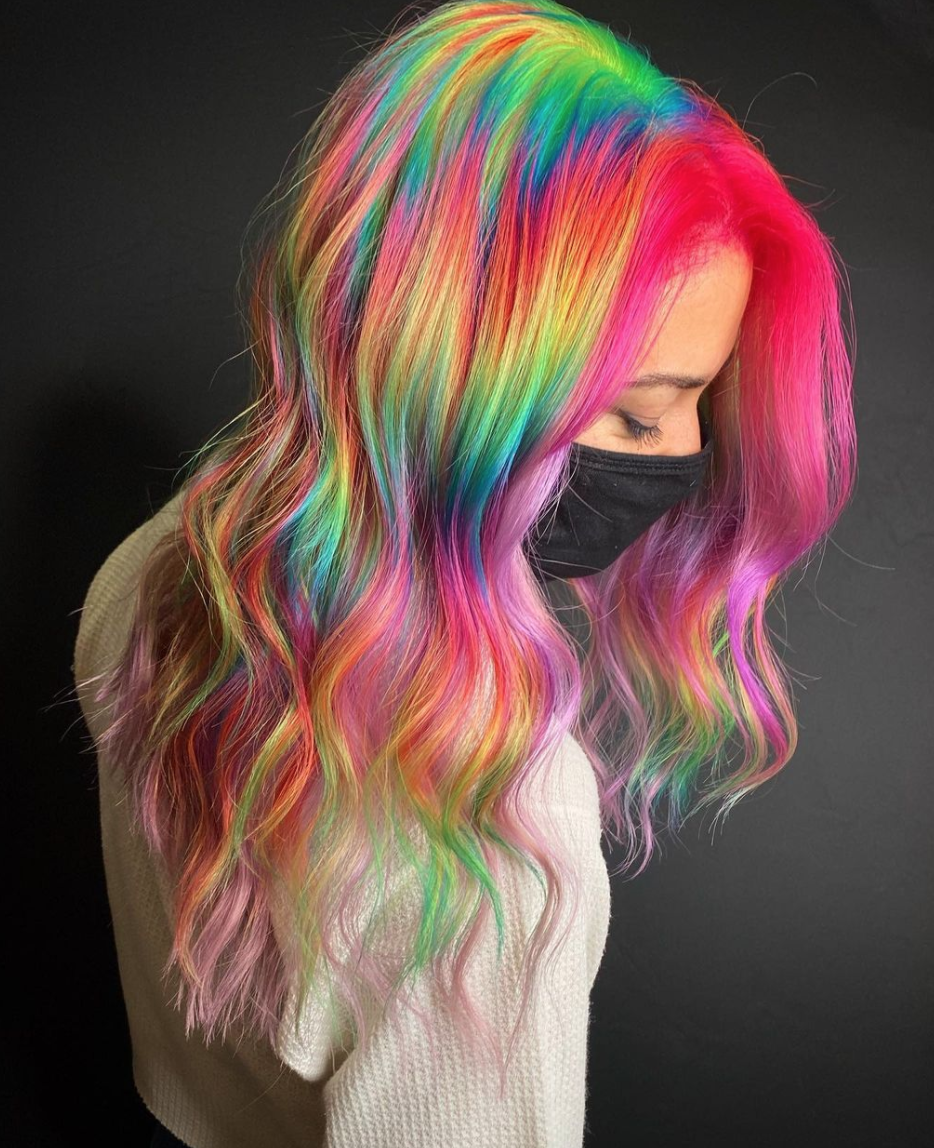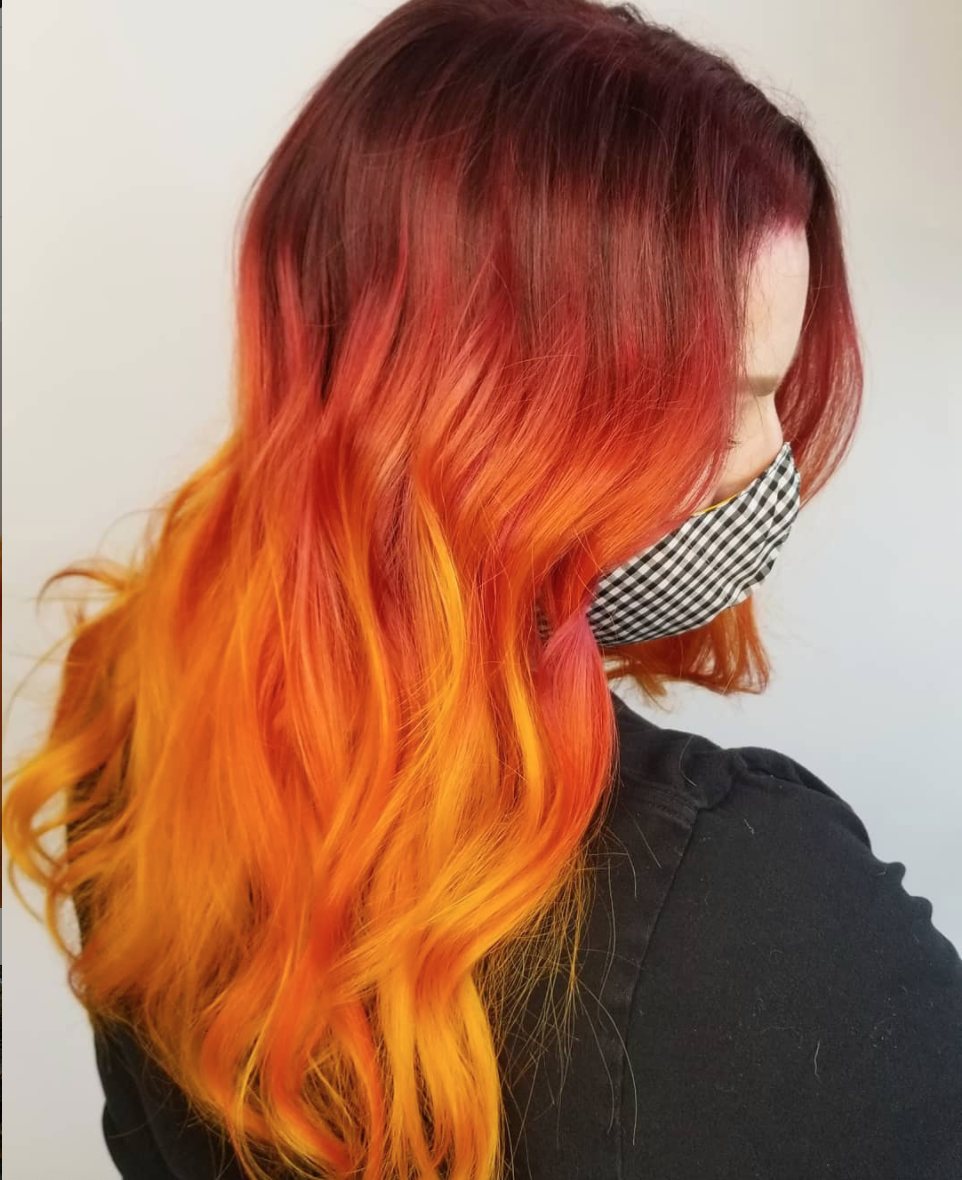 @hairbychinchillas                                                     @skullzndyemondzstylist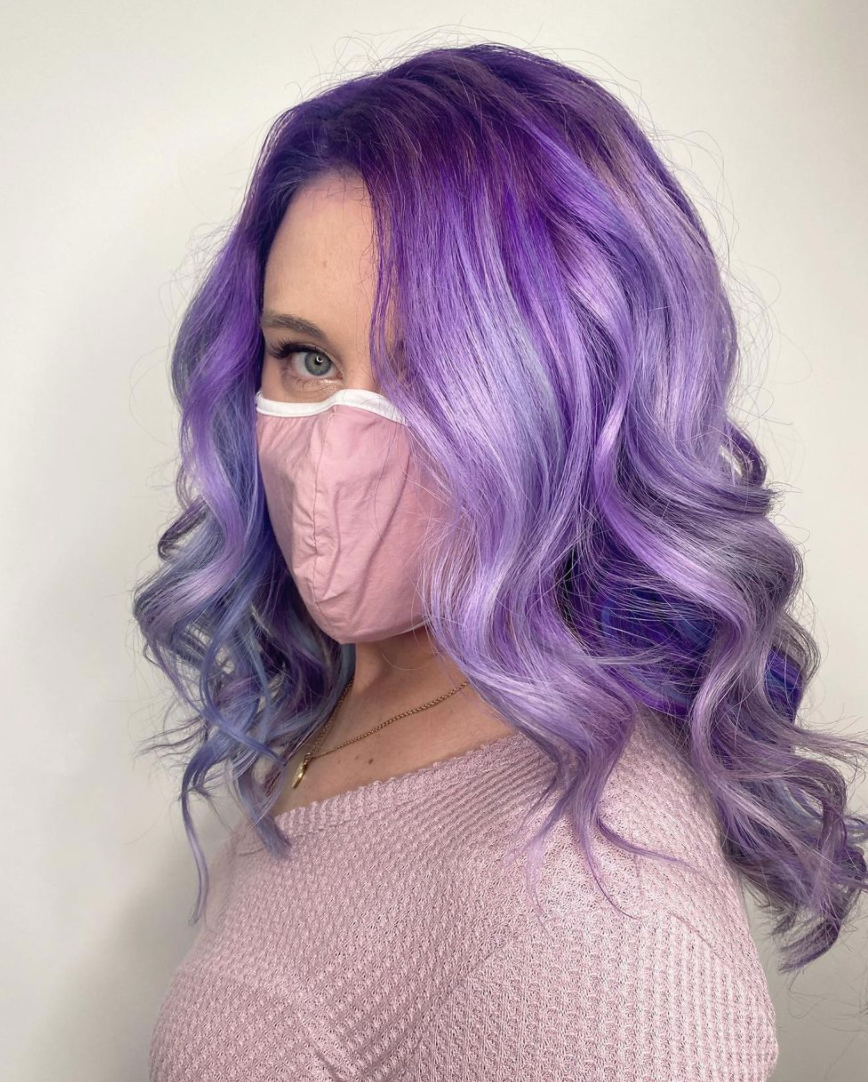 @hairbychinchillas
4. Vivid WOW
Have you been searching for high impact hair?!  You're not alone. 44% of women between 25 - 39 said they'd like to try vivid hair color. We've seen the vivid hair trend building up strength, and 2021 is sure to be the year for it. People are getting more freedom to express themselves on those Zoom meetings, and without the self-expression of makeup, your hair is the best accessory.
Join the unicorns, fiery sirens, and purple fairies; now is the time to live that life and turn heads as you flip those rainbow tresses. Just don't forget your stylist suggested products, and some dry shampoo to add longevity to the life of your new vivid hair.
Salon Trends with all the Feels to Refresh
A reFRESHed look makes you look good and feel good, and we could all use some extra good feelings right now.
Let our stylists share their expertise in our salon's most popular services.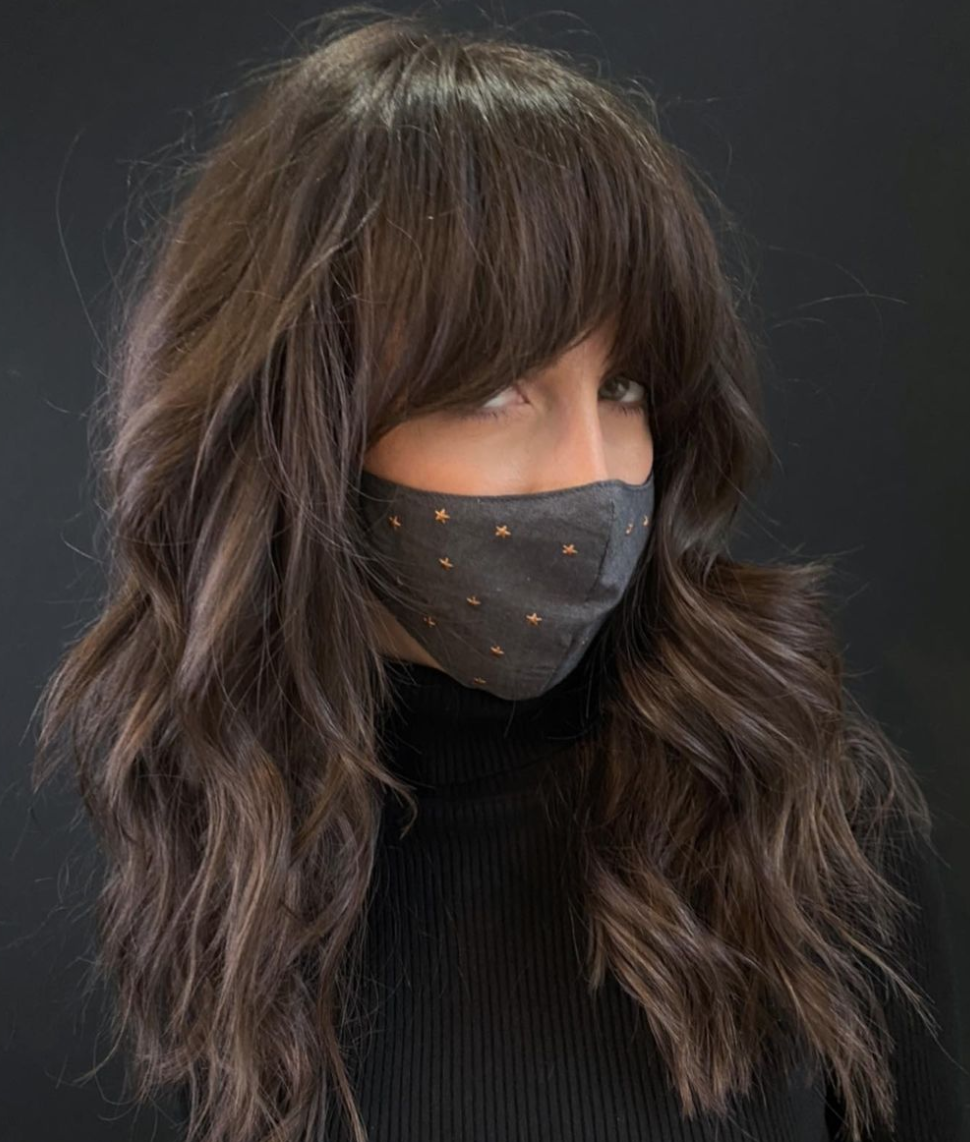 @hairbychinchillas                                                    @oh4theloveofhairspray_
No hair color, hair color
Has the pandemic made you yearn for a simpler look? Something lower maintenance but yet still glossy and chic?  You've heard of the "no makeup, makeup" look; well this is the hair version. You might be looking for something that looks like it grew out of your head or a pick me up from winter dullness. The Wella color glosses we carry in-salon give an amazing shine and luster for the perfect boost to any hair color. Your stylist will formulate a customized mix to richen your natural color, add shine back, and give your hair vitality.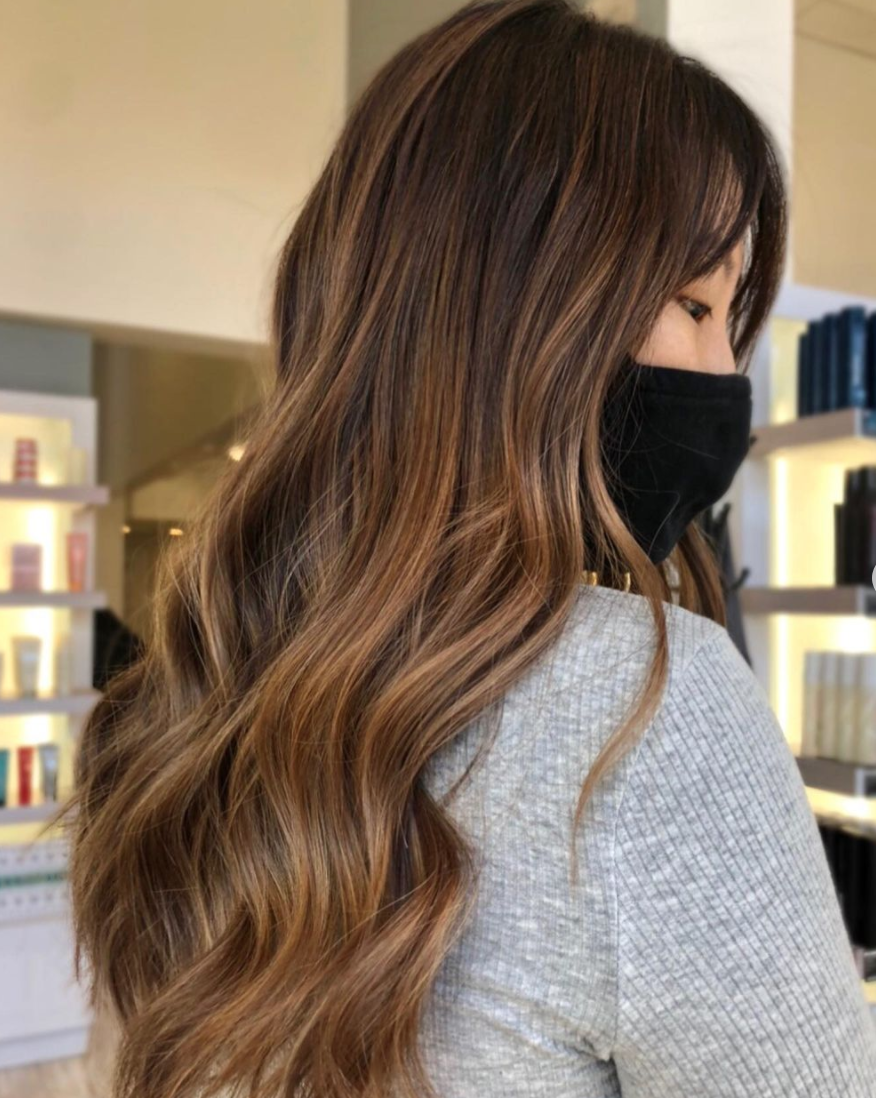 @themermaker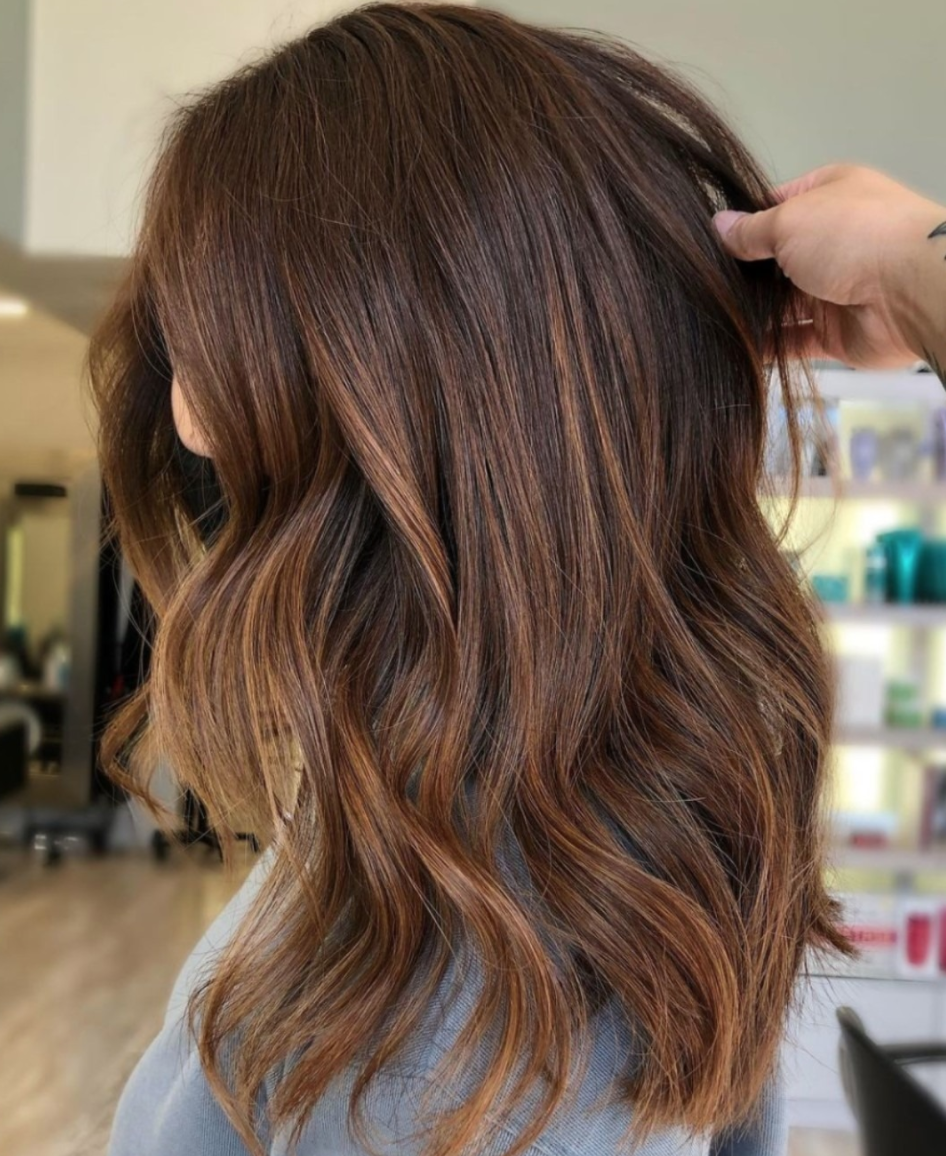 @gypsy_sage                                                             @themermaker
Balayage Mania
By now you've probably heard of balayage, that naturally lived-in look, given to you by the sun as it gradually lightens your hair whilst you frolic on the beaches of Tulum, sipping on a tropical beverage… wait no, not quite; balayage is the motion of sweeping product onto the hair (or hand painting) in just the right placement to make it SEEM like you went on a tropical vacation. Whichever way you look at it, it's an easy maintenance schedule that'll fit most lifestyles and isn't going away anytime soon.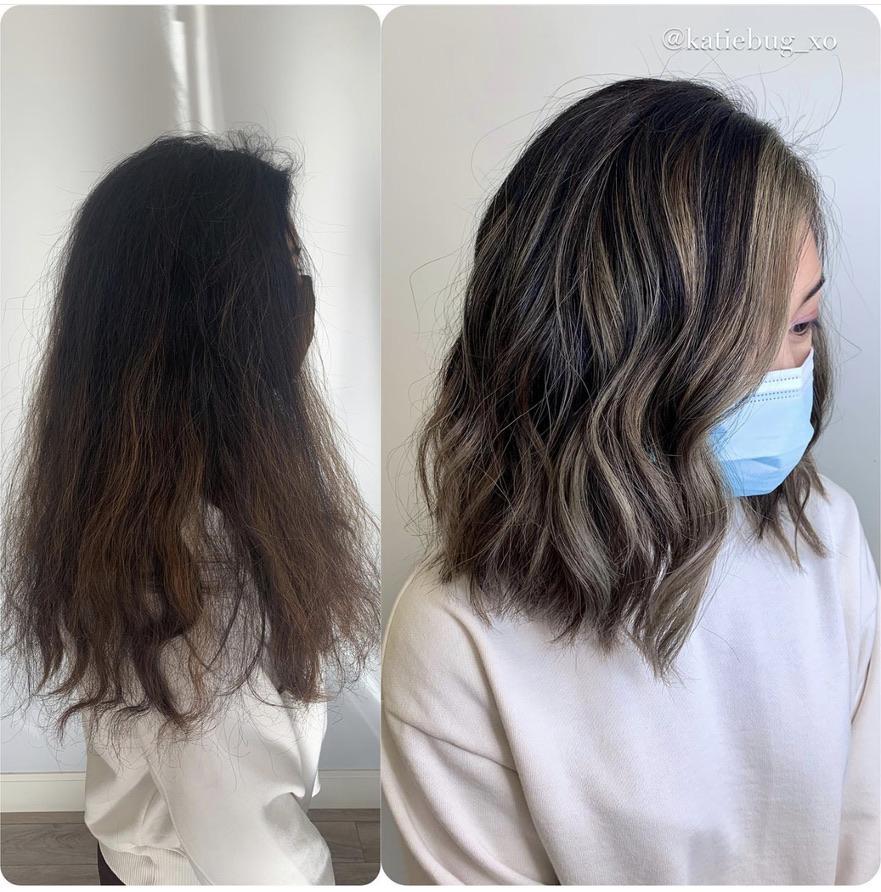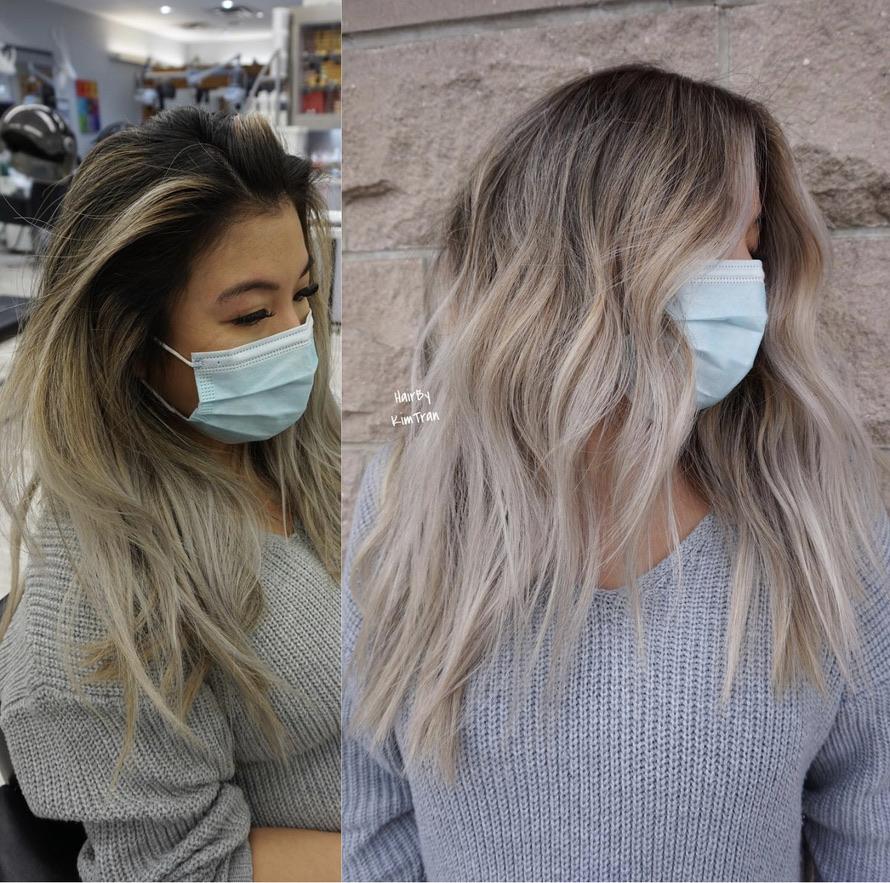 @katiebug_xo                                                                             @hairbykimtran
Hair rescue
The ultimate regeneration of beauty. We know it happens, you couldn't get in to see your stylist and that box of color looked all too tempting on your trip to Target, or maybe you kept forgetting to pre-book and those highlights have turned into a root stretch (and not the good kind). Now that you've finally sat down in the salon chair, it's HAIR RESCUE TIME. It might be a little longer service than your usual but this is a journey to fresh hair and you deserve it!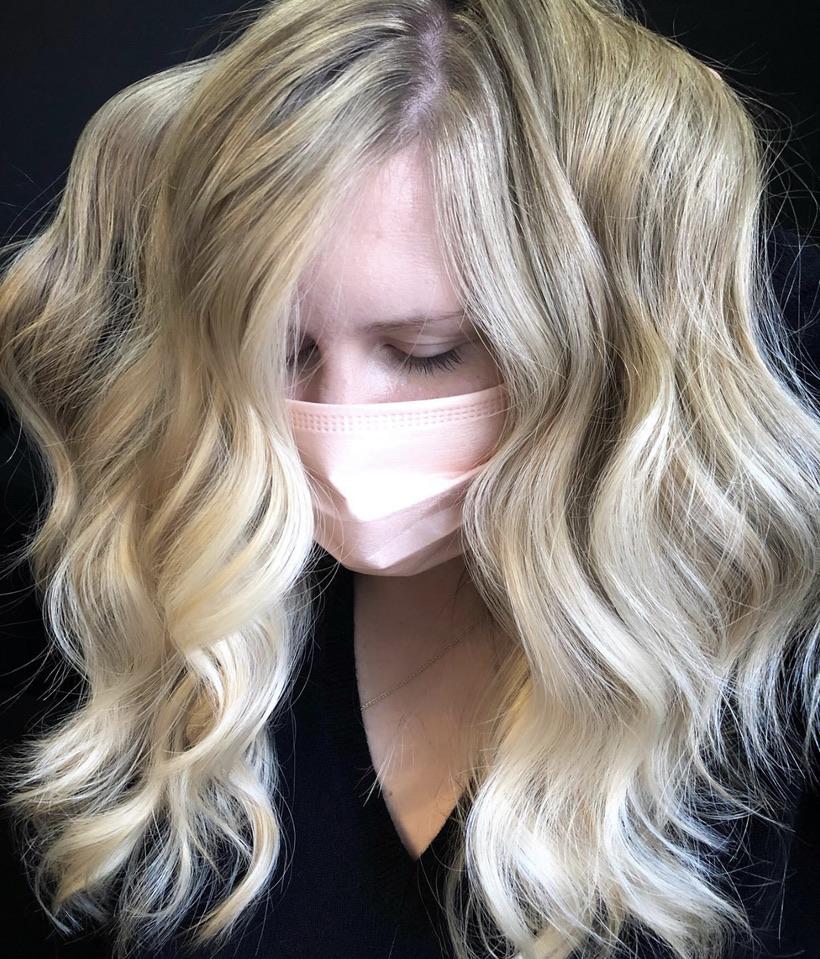 @ajaonyourmane                                                       @winstonzechariah
Blondes have more fun
Whether you were born blonde or born to be blonde - We love our blondes. Wella gave us first dibs on their amazing new bond-building technology last summer, allowing us to create even blonder and stronger hair dreams. Whether you're more suited for a warmer golden tone or feeling cool ash we will color match and advise on the best options for you, taking into consideration eye color and undertone. Go on and live the blondest life you can for 2021.