The 10 Best Heat Protectants to Survive the Summer
The 10 Best Heat Protectants to Survive the Summer
...and your blowdryer...and flat iron...
I pretty much live at the winery on the weekends during the summer months, and anyone that knows me, knows; I also love being as blonde as I can while I make my tour through the Virginia vineyards. So what's wrong with that you ask? Well, at first thought nothing, live your life and live it well, right? Except the summer sun can wreak havoc on those beautiful tousled blonde tresses, from feeling dry to making the color seem a bit drab. And viola, I'm rushing back to my stylist faster than I finished my first glass of rosé, only to realize I should have heeded their warning and bought that UV spray. So listen up ladies and gents, this summer protect that mane while you can and indulge in one of our top picks for UV and heat protectants, so you can truly indulge yourself this summer with one less thing to worry about.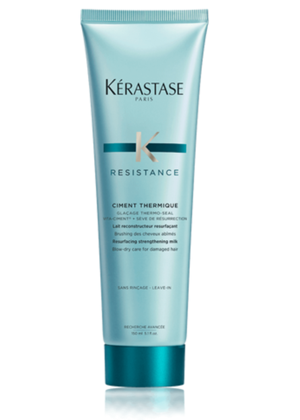 1.

Kérastase Ciment Thermique Blow Dry Primer

Strengthens and fortifies the hair fiber to achieve 85% LESS BREAKAGE from blow dry. Smooths away cracks and split ends while adding shine. Excellent leave-in care.

A styling milk with a creamy, gel-like texture that spreads through the hair easily. Its moldable qualities offer heat protection and soft hold.
2.

Sebastian Potion 9 Lite

Potion 9 Lite styling spray restores flexibility and radiant shine to undernourished hair.

Designed for lightweight conditioning and styling for medium to fine hair, this hair styling product is the perfect remedy for dull, lifeless locks.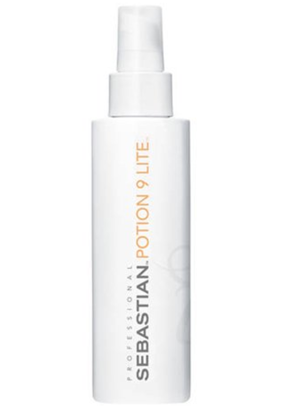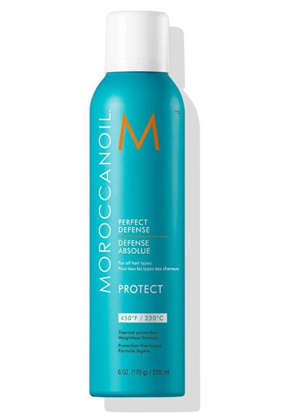 4.

EIMI Ocean Spritz

Create undone beachy texture with this natural mineral salt spray that helps protect hair against dehydration and UV damage. Salt spray for beachy texture. Hold level 2.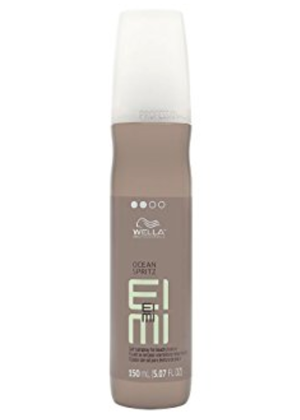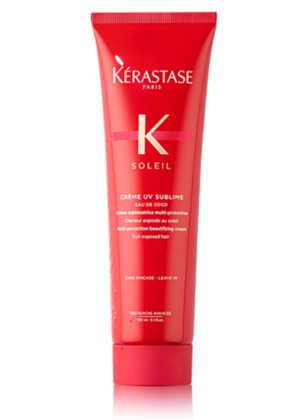 5.

Kérastase Crème UV Sublime Hair Cream

Multi-protection cream with dual enhancing actions: nourishes and controls frizz. Infused with Vitamin E. A summer staple that provides all-day anti-humidity protection and intense hydration in a pearlescent hair cream

Protects against external aggressors, Prevents dryness and breakage, Locks in vital moisture, Instantly boosts radiance
6.

EIMI Thermal Image

Help protect your hair whilst using hot tools with this 2 phase spray. Phase 1 formulated to nourish your hair and to protect it from heat up to 438 F. Phase 2 smoothens your hair for a flawless shiny result. Heat protection spray. Hold level 0.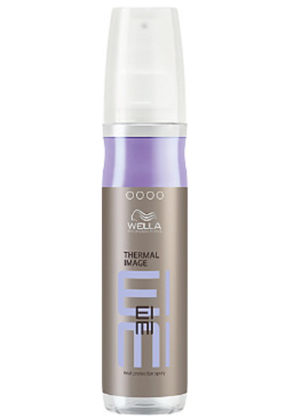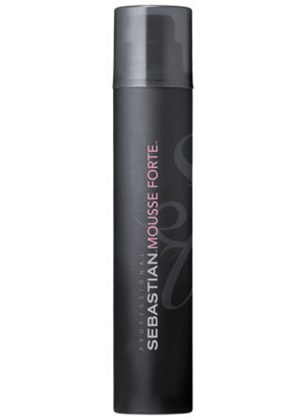 7.

Sebastian Mousse Forte

Define and protect curls and waves with Mousse Forte.Give hair heat resistant body and power. This professional hair styling mousse provides strong hold and gives volume boost to curly hair, leaving it soft to touch. Mousse Forte's anti-frizz effect helps to strengthen and control waves and curls, while protecting against heat damage.
8.

R+Co One Prep Spray

Prep your hair with One, a nourishing base coat that will adjust the pH balance of hair while helping other products adhere evenly. Adds heat protectant and UV shield. Can be used as a revitalizer. Detangling, light conditioning and for hair stylists as a cutting lotion.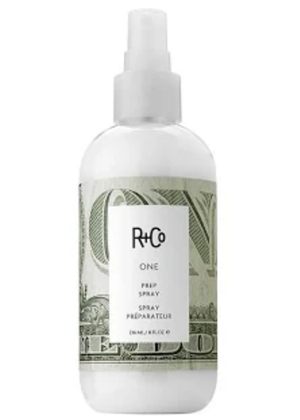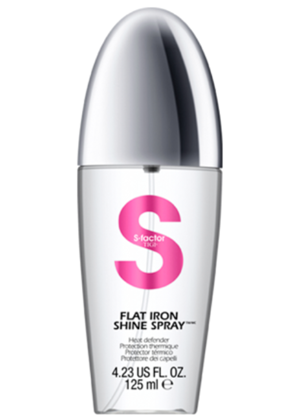 9.

TIGI S Factor Flat IronShine Spray

This sensational spray with UV complex, will help protect your hair from heat styling whilst adding shimmering shine.

For hair with a lustrous shine, this is the absolute product. Offering heat protection and shine boosters, Flat Iron Shine Spray can be used on wet or dry hair for the sheerest of shine.
10.

Moroccan Oil Blow Dry Concentrate

Specifically formulated for very rebellious, highly unmanageable hair, Moroccanoil® Blow-dry Concentrate provides intense frizz control and facilitates easier blowouts. Creates a polished, ultra-smooth look with increased softness, shine and silkiness. Infused with conditioning argan oil and natural antioxidants to help protect hair, Moroccanoil Blow-dry Concentrate delivers ultimate frizz control and a smooth blowout every time.